Mobile App Development Services
We develop custom software for the iPhone, Android, Windows Phone 7 and Blackberry platforms, among other mobile devices and operating systems. Native and browser-based applications are transforming the way businesses enable mobile workforces, acquire new customers and extend offers, as well as how they service and communicate with existing customers.
Regardless of your industry or company size, a mobile application strategy could positively impact your commerce efforts. We can help you design, build and deploy mobile software to enhance your market presence and grow revenue.
Learn more about each mobile platform: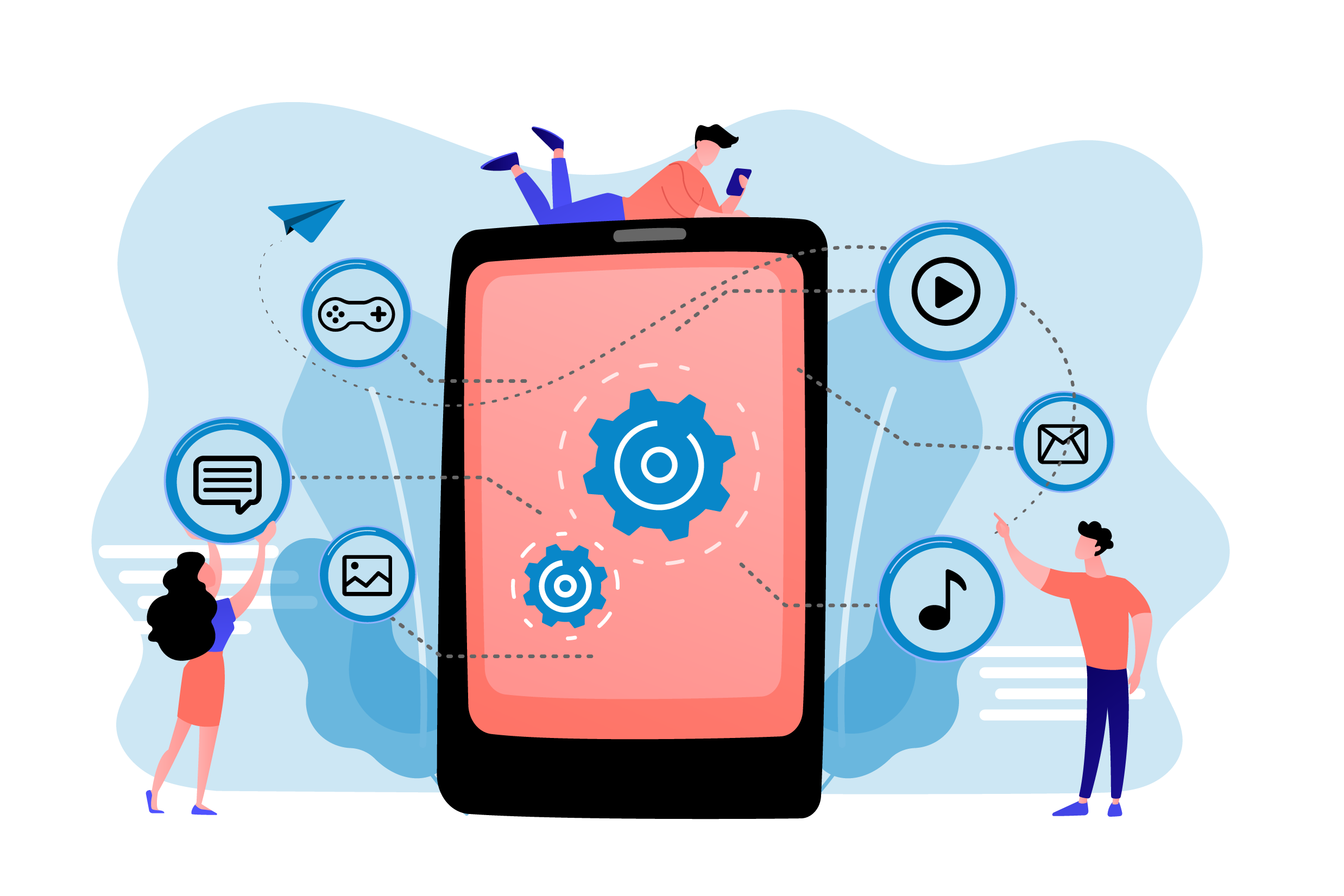 Android Apps
Custom Applications for Android
Android is a mobile operating system developed by Google and now via the Open Handset Alliance.
According to Forbes, the current mobile market share of Android lies between 80 and (almost) 90 percent. iOS in comparison dominates the other 10 to 20 percent of the market which basically leaves an extremely low percentage to other operating systems.
iOS Apps
Custom Applications for iPhone and iPad
Our team can help you design and build native applications for the iPhone and the iPad utilizing the iOS operating system.
While Android has captured most of the market with apps, this does not mean you shouldn't have an iOS app. iPhone apps have a greater ROI than Android apps. A fact that adds on to the benefits of iOS App development, to a huge extent. Apple has a well-established niche of clients that swear by Apple's quality and performance.
Windows Apps
Custom Applications for Windows Mobile
Using Windows Mobile by Microsoft. In the United States, it is the 3rd most popular smartphone operating system for businesses, with a 24% share among enterprise users.
Blackberry Apps
Custom Applications for Blackberry
The Blackberry platform has sold over 150 million smartphones and remains very popular among corporate users.